Register Now
Please feel free to leave a question in the chat and a BeWILDerwood Cheshire representative will be in touch.
BeWILDerwood Cheshire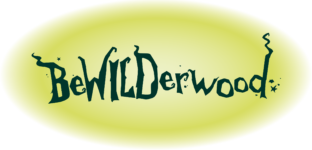 BeWILDerwood Cheshire
Here at BeWILDerwood we love putting on special events every single day! From storytelling, twiggle trails, puppet shows and lots of craft making activities. There's ooodles of fun things to do… and best of all it's all incloooded in the ticket price!
Making a trip of it? There's not much room for human sized beings in the Twiggle Houses or the Boggle Village… Mildred would love to have you stay but Crocklebogs sleep in the Dyke which may be a bit wet!
We absolutely believe that there is no substitute for local and lovingly made food. It just tastes better.
Nearly all our food comes from carefully chosen and certified local farmers, veggie growers and even odd little suppliers exclusive only to us. We are committed to keeping food miles to a minimum and are working hard to find some new weird and wonderful delights for you to tuck into.
We have 2 places where you can replenish your energy levels.
You're never too far away from quenching your thirst or feeding your appetite.
There's the Cosy Cabin and the Munch Bar.
Depending on the time of year you visit, at least one of these will be open – have a read of the chalkboards or ask a member of the Twiggle Team where to head for grub when you come to play! Find out more by exploring our map.
If you prefer, you are more than welcome to bring along your own snacks or even a picnic as you'll work up an appetite running around our imaginative world.