Register Now
Please feel free to leave a question in the chat and a Newcastle Building Society representative will be in touch.
Newcastle Building Society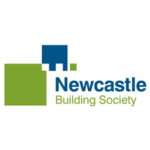 Newcastle Building Society
The Newcastle Building Society you see today originally formed when The Newcastle Permanent Building Society and The Grainger Permanent Building Society came together.
Like all building societies, these were founded on the basis of mutuality, meaning that members actually owned the society. This is still a guiding principle of Newcastle Building Society and as a mutual organisation we don't have shareholders to please, with all of our assets completely owned by our members.
The Grainger Permanent Building Society, after surviving World War II, had taken over The City of Newcastle Building Society and The Northumberland Building Society before merging with the Percy Building Society in 1957. They then absorbed the Victoria Building Society in 1974 and changed their name to The Grainger Building Society.
The Newcastle Permanent Building Society had a similar success story, with assets of £1million in 1920, doubling by 1928. In 1942, it acquired the assets of The North Eastern Building Society, followed by The Portland Building Society in 1961 and The St. Andrews Building Society in 1979. Despite this continued growth, the Society had no intention of leaving its roots as a local building society but instead expanded its heartland through to Cumbria, establishing a branch in Carlisle in 1961.
Almost twenty years later, at the end of 1980, Newcastle Permanent Building Society amalgamated with The Grainger Building Society and so Newcastle Building Society was formed. After merging with the Universal Building Society in 2007, we became the largest building society in the North East.
Our primary focus remains to provide a great range of mortgages, savings and insurance products, all supported by excellent customer service. We're also committed to providing straightforward and trusted financial advice, through our wholly owned subsidiary Newcastle Financial Advisers Limited.
Newcastle Building Society introduces to Newcastle Financial Advisers Limited for investments, pensions, inheritance tax planning, financial advice and life cover. Newcastle Financial Advisers Limited is an appointed representative of Openwork Limited which is authorised and regulated by the Financial Conduct Authority.