Register Now
Please feel free to leave a question in the chat and a Nexus representative will be in touch.
Nexus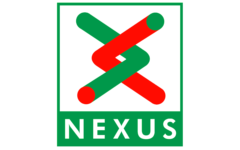 Nexus
Our mission statement: 
'Making public transport great for our environment, economy and communities.'
There are few people living in Tyne and Wear whose daily lives are not touched in some way by Nexus. It might be getting you to work, or taking the children to school. It might be treating you to a day out shopping or a family trip to the coast or a museum. It might be helping you enjoy a night out on the town without worrying who will be driving home.
We provide, plan and promote public transport to improve the economic prosperity of North East England and the daily lives of its people. We also look to the future, creating the travel networks people will want to use in decades to come.
Our plans include the Metro: all change modernisation programme, worth around £350m over 11 years, providing a step change in comfort and reliability for our passengers. We are procuring a new train fleet for Metro which will last decades to come.  We are also improving local bus services, working with local councils and operators through the Bus Strategy to meet the needs of local people.  And we are investing in smart travel, with the Pop card making paying for travel simpler and more flexible.
Nexus is the Tyne and Wear Passenger Transport Executive and administers funds on behalf of the Joint Transport Committee of the North East Combined Authority and the North of Tyne Combined Authority.  Our task is to improve the quality of life and fortunes of everyone in Tyne and Wear, by creating better transport networks.
Look around you – the work we do won't be far away.
The future of any city-region depends on the best transport networks to allow its people to move around easily, to smooth the wheels of business, to let the streets breathe.
Nexus is pursuing three major programmes aimed at improving public transport, on behalf of the North East Combined Authority:
Metro Futures, our ambitious vision for the decades ahead, including the introduction of a new train fleet, continue investment in vital infrastructure, and exploring the potential to expand the reach of Metro and local rail.
The Bus Strategy, a programme to deliver three key local policy aims; arresting the fall in bus passenger numbers, improving accessibility and providing greater value for public spending.
Smart Ticketing, a programme to bring the whole of North East England a single smart technology for transport, education and other local services, in partnership with local councils and transport companies.