Need Assistance?
Please leave your questions for the panel in the LIVE CHAT facility and we'll give your school a shoutout!
I have subscribed to view content on Learn Live
I need to subscribe to view content on Learn Live
Subscribe Now
Rail Safety LIVE 2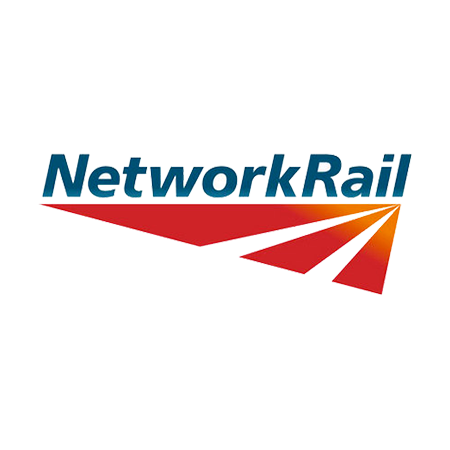 Rail Safety LIVE 2
Rail Safety LIVE is a live streamed event that is broadcast to thousands across the UK.
The live event focussed on Trespass and provided information to help young people understand the dangers on and near the railways as well as the consequences to a decision to trespass, not only on themselves and those close to them but also those across the rail industry.
The broadcast featured members from Network Rail, British Transport Police (BTP) and London NorthWestern Trains
The LIVE CHAT is always open next to the video player so feel free to leave us a question or comment and we'll get it forwarded to the panel in advance of the broadcast.
Broadcast length = 35 mins
This broadcast is suitable for ages 11 and upwards due to its content.
Lisa Lewis

Community Safety Manager, Network Rail

My name is Lisa Lewis, I am a Community Safety Manager on North West and Central Region and have worked at Network Rail for 13 years.  My role is to ensure communities understand the real life dangers when on or near the railway.  I spend a lot of time speaking with children and young adults in schools, youth centres and pupil referral units about rail safety.  I also speak with children who have been injured on or around the railway alongside their families and seeing first hand the devastation that can be caused from trespassing makes events like Rail Safety Live even more important to ensure people know the dangers and can help us spread the message.  I work closely with the British Transport Police and Train Operating Companies to ensure a joined up approach to always putting our passengers first and to ensure everyone travelling on or near the railway stays safe at all times.

PC Chris Woolley

Response Patrol Officer, British Transport Police

PC Chris WOOLLEY is a response patrol officer with British Transport Police. He is one of the local officers working from the BTP Milton Keynes police station and he has over 12 years experience.

PC WOOLLEY has attended many varied railway incidents. Such as dealing with fare evasion, disorder, providing public reassurance and dealing with trespassers on the railway network.

 As an experienced officer he is also often involved in training and mentoring newly qualified officers to help them gain confidence and develop their skills.

With a background in safety he regularly works with schools helping to educate young people on the dangers of not using the railway safely.

Vicky Cropper

Head of Stakeholder and Community, London Northwestern Railway

I am the Head of Stakeholder and Community for London Northwestern Railway, I started my career on the railway over 11 years ago and have had the opportunity to work with Great Western Railway and Northern Rail. In my current role I work with the regions key stakeholders and I help community rail partnerships and station adoption groups deliver projects at their stations and along the branch lines which benefit the wide variety of communities which our railway serves.

Colin Harding

On Track Plant Specialist, Network Rail

My Job Title is OTPS on track plant specialist, basically I am responsible for any plant used on track. This can be as small as motorised  trolleys for transporting equipment and staff up to 100  ton cranes. For the cranes I am responsible for producing lifting plans meaning I am one of the few people who uses trigonometry on a daily basis.

I also carry out site visits and inspections to ensure plans and procedures are followed

Megan Townsend

Level Crossing Manager, Network Rail

My name is Megan Townsend, I am a Level Crossing Manager on North West and Central Region and have worked at Network Rail for 3 years. My role is to manage level crossing risk. I spend a lot of time speaking to the public and educating people how to stay safe on and around level crossings. The key aspects of my role are to complete Risk Assessments and Level Crossing Inspections, communicate with Stakeholders and project teams, and help facilitate Safety Campaigns and Awareness around rail safety.

Lee Sheehy

Local Operations Manager, Network Rail

My name is Lee Sheehy, I am 31 years old and I have been working for Network Rail for 12 years. That 12 years has been spent entirely in Operations and in some sort of Signalling role. I started off as a Signaller in a small single manned signal box with a lever frame just like something from the olden days in Henley-In-Arden.

I moved to a few more Signal boxes all with old school levers but with a little bit more traffic which meant more responsibility. I then moved into the present and landed a job which is all computer based Signalling which means you can run trains a much larger scale.

This means more trains, more incidents and again more responsibilities.  Now I am the manager at Rugby Signalling Control Centre and myself and my team control train movements on the West Coast Mainline from Watford all the way up Rugeley. As a Signaller it is our job to ensure the safe running of trains along the network and to try and get trains to their destination on time and safely.

At the forefront of this is safety. Safety for me is key for a railway to run efficiently, and a big part of that is ensuring that people that live and use are railway are educated on railway safety.
learnliveuk.com is operated by Learn Live Limited registered in England under company number 08812253, whose registered address is Chorley Business and Technical Centre, Euxton Lane, Chorley PR7 6TE
FAQs
Contact Us
Help
For best results please use Google Chrome on a PC/Laptop or Safari/Firefox on a tablet device.
If you have any technical difficulties please email bookings@learnliveuk.com or call the Learn Live team on 01257 446010