Meet the author, Dan Walker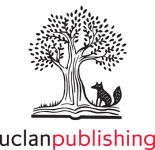 Meet the author, Dan Walker
This broadcast featured author Dan Walker, of the popular book series Sky Thieves, which reached critical acclaim and was shortlisted for the RED Book Award 2019.
Age Range: 9+ Subject: Monsters and Magic (Children's / Teenage)
About the book – The Light Hunters 
You ask me what Light is, Lux? Light is everything. Every single thing. The very fabric of our world is made up of this force – people, trees, the chair I am sitting on, this pen I am writing with. Few can access this Light, control it. You are one."
Huge Monsters roam the land, smashing towns to splinters. For centuries, energy -wielding Light Hunters battled the creatures, rescuing the townspeople of Daven from a terrible fate. Then, a single, disastrous mistake turned the people against Light. Now, this powerful and ancient force is mostly gone, all but a memory.
Lux Dowd lives in a clock repair shop with his ill Grandpa and the old man's live-in carer, Miss Hart. Although he might seem to be a normal 12 year old boy, Lux has a secret: not only can he wield Light, he might be the finest Light-healer the world has ever seen. But when Lux uses his power to save his best friend Maya after she is mortally injured in a terrifying monster attack, his Light draws a
strange, shadowy figure to town, one who would use Lux's powers for evil.
He is rescued from the stranger's clutches by Miss Hart, who reveals to him that she is one of the last of the undercover Light Hunters tasked with watching over Lux. After a dangerous air ship journey to the Light Hunter HQ, Lux begins to learn the Light Hunter ways and form a bond with his new squad of apprentice  hunters. But before he can settle, the Hunters receive a warning about an upcoming Monster attack near Lux's hometown. The Monster that destroyed his family is back.
Lux and his new friends find themselves in a race against time to locate the Monster and stop it before it can destroy the town. But is the Monster the real terror, or is there a greater danger lurking in the shadows, waiting for its moment
to strike?
This book is perfect for fans of The House with Chicken Legs, The Boy Who Flew and Wildspark.
The chat facility is always open, please use this to ask any questions you have to Author, Dan Walker.
Broadcast Length: 20 Minutes
Dan Walker

Author

Dan lives just outside of Nottingham in the UK. He spent his childhood being dragged up and down the hills of the Peak District, frantically hammering away at computer games and raiding his cousin's bookshelf for anything with a colourful cover. He later tricked the University of Derby into allowing him admission, before graduating with a degree in English. Since then, he has worked with a procession of wonderful people in bookshops, libraries and schools. On the rare occasion you find Dan away from the computer, he can normally be found trying to tease a melodious sound out of his guitar, re-reading his favourite books or fighting off everyone for the last blueberry in the pack.

Dan's books have been translated into four languages, and 'Sky Thieves' was shortlisted for the Brilliant Book Award 2018, the Reading Rampage Award 2018, the RED Book Award 2019, the Salford Children's Book Award 2019 and longlisted for the Derbyshire Schools Book Award 2019.
learnliveuk.com is operated by Learn Live Limited registered in England under company number 08812253, whose registered address is Chorley Business and Technical Centre, Euxton Lane, Chorley PR7 6TE
FAQs
Contact Us
Help
For best results please use Google Chrome on a PC/Laptop or Safari/Firefox on a tablet device.
If you have any technical difficulties please email bookings@learnliveuk.com or call the Learn Live team on 01257 446010