Need Assistance?
Please leave your questions on the LIVE CHAT for the panel of experts from companies across the country.
Health and Social Care On Demand Videos
Creative & Digital On Demand Videos
Engineering and Manufacturing On Demand Videos
Construction On Demand Videos
Energy & Renewables On Demand Videos
Additional Sectors On Demand Videos
Your Next Steps On Demand Videos
My Week of Work On Demand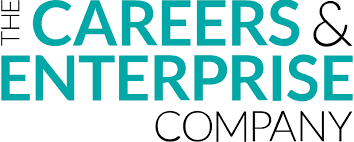 My Week of Work On Demand
Join The Careers & Enterprise Company for "My Week of Work" where School pupils will still be able to gain insight into the world of work despite the lockdown thanks to plans from Oak Academy, Learn Live and The Careers & Enterprise Company.
The CEC, Oak and Learn Live have worked in partnership to create a whole week's worth of content aimed at preparing young people for the world of work. Pupils will be able to choose from five key economic sectors in which to gain insight. They will hear from employers, learn about the businesses and complete virtual work tasks. The content has been developed in partnership with employers, school leaders and careers education experts.
Did you miss any of the videos? Check out the video On Demand below!
Leading employers from across the country have agreed to virtually open their doors to young people
Young people will have the chance to gain insight into life in major public and private sector employers from across the country. The employers cover key industries including health and social care, creative and digital, engineering and manufacturing, energy and renewables, and construction.
The lockdown has helped people realise that schools do so much more than teach the curriculum. That includes helping them to prepare for life after school.
For young people, the economic impact of the lockdown will last long after schools reopen in September. We know schools, colleges, employers and careers guidance professionals are doing just that despite the lockdown. The work with Oak and LearnLive can contribute to that amazing effort. The country needs a long-term plan for how to respond to that. But in the short term we've got to do all we can to help prepare young people for the world of work.
About The Careers & Enterprise Company
Our mission is to prepare and inspire young people for the fast-changing world of work.
We support schools and colleges by linking them to employers and helping them deliver world class careers support for all young people. We do this by:
Building Networks: Linking schools and colleges to employers and other external careers providers through the Enterprise Adviser Network and Careers Hubs.
Supporting Careers Leaders: Providing training and support for Careers Leaders in schools and colleges.
Backing the Gatsby Benchmarks: Supporting implementation of a best practice standard for careers support, the Gatsby Benchmarks, with tools and targeted funding