Register Now
If you are a school or college Learn Live is FREE to use. This also applies to parents and students who can access the channel from home. Join here
RAF Live South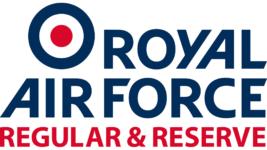 RAF Live South
If you live in the Midlands, Wales or the South of England and are interested in the RAF, then this broadcast will benefit you hugely.
The RAF works at the cutting edge of technology every single day, some of which is the most advanced in the World.  The work we do is vital, it demands the highest standards and brings the greatest rewards.  The RAF is currently engaged in 15 missions on 4 continents, in 22 countries! We are a force for good around the World.
Interested in a role in the RAF but unsure of what to go for??  Did you know that we have 55+ different roles to choose from within 8 specialisations?  Why not tune into the Learn Live channel to find out more?
This live streamed event will broadcast to thousands of people across the UK. There will be videos detailing the different roles and also generic information videos on life within the RAF.  Our interactive event features a Q&A session with RAF careers personnel and different trade ambassadors.  Questions on key topics submitted from the studio and virtual audience were addressed by our panel and broadcast in real-time.
Topics to be covered are;
General – What does the RAF do, Challenges, Benefits, Fitness, Apprenticeships, Sponsorship, How to join.
Engineering & Technical – Engineering Officer, Aircraft Mechanic, Survival Equipment Technician, Weapons Technician, RAF Electrician and RAF Photographer.
Air Operations –SPACE, Airspace, Air Ops Systems Officer, Air and Space Operations Specialist, Air Ops Controller.
Logistics – Supply & Distribution, 3 Mobile Catering Squadron, Chef, Air and Ground Steward, Mover.
Personnel – Personnel Support, Physical Training Instructor, Musician – Guess my role.
Force Protection – RAF Regiment Gunner, RAF Firefighter, RAF Police
Intelligence – Int Analyst, Int analyst Linguist
Medical & Medical Support – RAF Medic, Nurse, Doctor
Aircrew – Pilot (Transport/Fast Jet/Helicopter) Quick Reaction Alert, WSOP
The broadcast is free for all schools and colleges to watch.
Don't forget to use the LIVE CHAT facility next to the video player to ask any questions you have about the RAF. The chat facility is safe, moderated, accessible and available 24/7.
If you would like to know about upcoming broadcasts on the Learn Live channel, please subscribe below:  https://learnliveuk.com/register/
General Twitter – @RAF_Recruitment,
General Facebook – /RAFRecruitment/
General Instagram – @rafrecruitment
South Twitter
@AFCOStoke
@RAFEngagementSW
@AFCO_Plymouth
@AFCO_Exeter
@AFCO_Bristol
@AFCO_Cardiff
@AFCO_Swansea
@RAFSETWWM