Register Now
If you are a school or college the Learn Live channel is FREE to use. This also applies to parents and students who can access the channel from home. Join here
Rail Safety Primary Schools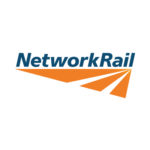 Rail Safety Primary Schools
This broadcast is suitable for Primary School students.
Network Rail have teamed up with our partners, the British Transport Police and Train Operating companies to bring you a series of railway safety and important learning opportunities.  We are excited to have had the opportunity to work with school teachers to bring short stories of your favourite story time books, some of the teachers have taken the opportunity to dress up for you to make this virtual learning experience a little bit more fun!  We are living in some very strange times at the moment, but despite the rules around staying at home, the railway is still seeing trespass and unsafe behaviours taking place.
We will begin this broadcast with a short story then you will be seeing and hearing a series of short railway safety video messages that colleagues from all over the railway network have kindly recorded to help keep you safe in a railway environment.
We think you will find this very interesting, and you are sure to learn something new today.
Please also pass on the safety related messages to your friends and family.
Network Rail look after our rail tracks, bridges, tunnels signals and special crossings to safely get across the tracks and this means all the different types of trains can travel safely and you will be safe on a train.
Our special police called the British Transport Police help you, your family and friends travel safely.
We all feel that you all need to feel safe and be safe when you travel by train as it is a great way to get to your favourite places.
We've got some brilliant videos and stories that are all about how to stay safe near railways.
Join us to learn about rail safety along with your family and friends– some who are getting it right and some who are getting it very wrong!
Remember that no matter where you are in the country, you're never that far from a train line or a railway station. It's important to stay safe around them and we're here to help.
We will begin by showing a short story then you will be seeing and hearing some short railway safety video messages that our railway family from all over the region have kindly made for you to help keep you safe
We think you will find this fun and fantastic, and we hope you learn something new today.
Please show your friends and family after you have watched and listened to it and amaze them with some amazing facts you have learnt.
Craig Mundy

Mobile Operations Manager

William Davies

PCSO at British Transport Police

Helo, fy enw i yw Will Davies. Rwy'n 26 mlwydd oed ac rwy'n gweithio fel Swyddog Cymorth Cymunedol i'r Heddlu Trafnidiaeth Brydeinig. Rwyf wedi bod yn gweithio gyda'r heddlu am bron blwyddyn. Mae'r swydd yn rhoi siawns i mi helpu pobl o bob rhan o fywyd pop dydd. Fel rheol rwy'n gweithio allan o Gaerdydd ond gyda'r swydd yma rwy'n gallu gweithio o unrhyw le yn y wlad, o Gaerdydd i Lundain neu Casnewydd i Gaeredin.

Roedd dechrau gyda'r heddlu yn newid mawr i fi, es i o dyfu lan yn dre fach dawel yng Ngheredigion i symud i Lundain i ymarfer y swydd ac wedyn i Gaerdydd i weithio a delio efo cannoedd o bobl y dydd. Astudiais Beirianneg Awyrofod ym mhrifysgol Abertawe ac mae fy hobïau yn cynnwys pêl-droed a saethyddiaeth.