Need Assistance?
If you are a school or college Learn Live is FREE to use. This also applies to parents and students who can access the channel from home. Join here
Rail Safety Secondary Schools - Wednesday 3rd June @ 10:30am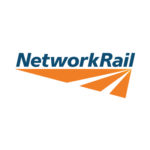 Rail Safety Secondary Schools – Wednesday 3rd June @ 10:30am
This broadcast is available for 11+
Wales Route @ 10:30am
Western Route @ 11:30am
Trespass remains a real concern for the railway.  Despite the current stay at home advice from the Government, we are still seeing incidents where youths and, in some instances, adults, taking unnecessary risks on the tracks.   Taking a short cut across a track, playing 'chicken' in front of a train resulting in near misses is unacceptable behaviour.
To coincide with the You Vs Train, national rail industry campaign, Wales and Western Route Community Safety Managers  at Network Rail  have worked closely with our partners, the British Transport Police, Train Operating Companies and railway colleagues to bring to you a series of videos containing key safety messages and home school learning/activities.   These messages are important.  Each year there is unnecessary loss of life and serious injuries to those who simply made the wrong decision to put themselves and others at risk by trespassing or taking part in an unsafe act on the railway.
There is something in these messages for you all, young and old!  You will certainly learn something today from this and it will be great if you can pass on the key points you have learned to your friends and families.
Mental Health and Wellbeing – At Network Rail we have 'Mental Health First Aiders' who act as a confidential point of contact for those who are struggling mentally with either work and or personal worries.  At the end of the broadcast there will be an important message with a link to a mental health and wellbeing support group.  We all need to look out for each other during these difficult times.
If you have an interest in World Environment Day on 5th June, check out this online game for 11+ at: https://www.networkrail.co.uk/stories/educational-resources-for-children
David Griffiths

Crossings Keeper

Cat Forde

Environmental Science Student

Hi, my name it Cat Forde. I am a 22-year-old student currently undertaking a Year in Industry with the Safety, Health and Environment team at Network Rail. Before my Year in Industry, I completed two years of studying environmental science at university. I will talk about what I have been up to during my time working for Network Rail.
learnliveuk.com is operated by Learn Live Limited registered in England under company number 08812253, whose registered address is Chorley Business and Technical Centre, Euxton Lane, Chorley PR7 6TE
FAQs
Contact Us
Help
For best results please use Google Chrome on a PC/Laptop or Safari/Firefox on a tablet device.
If you have any technical difficulties please email bookings@learnliveuk.com or call the Learn Live team on 01257 446010