Register Now
If you are a school or college the Learn Live channel is FREE to use. This also applies to parents and students who can access the channel from home. Join here
Rail Safety Secondary Schools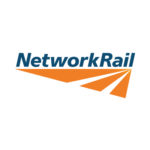 Rail Safety Secondary Schools
This broadcast is available for 11+
Trespass remains a real concern for the railway.  Despite the current stay at home advice from the Government, we are still seeing incidents where youths and, in some instances, adults, taking unnecessary risks on the tracks.   Taking a short cut across a track, playing 'chicken' in front of a train resulting in near misses is unacceptable behaviour.
To coincide with the You Vs Train, national rail industry campaign, Wales and Western Route Community Safety Managers  at Network Rail  have worked closely with our partners, the British Transport Police, Train Operating Companies and railway colleagues to bring to you a series of videos containing key safety messages and home school learning/activities.   These messages are important.  Each year there is unnecessary loss of life and serious injuries to those who simply made the wrong decision to put themselves and others at risk by trespassing or taking part in an unsafe act on the railway.
There is something in these messages for you all, young and old!  You will certainly learn something today from this and it will be great if you can pass on the key points you have learned to your friends and families.
Mental Health and Wellbeing – At Network Rail we have 'Mental Health First Aiders' who act as a confidential point of contact for those who are struggling mentally with either work and or personal worries.  At the end of the broadcast there will be an important message with a link to a mental health and wellbeing support group.  We all need to look out for each other during these difficult times.
Elizabeth Biju Mathews

Category Manager at Network Rail

I'm a procurement professional with over 18years of work experience across private and public sector. As a Category Manager with Network Rail –my key remit is to give the organisation's procurements and contract management activities a strategic steer.Our rail passengers are our ultimate customers, my infrastructural and service-based procurement strategies determine how we make their journeys an enjoyable, comfortable, reliable and most importantly a safe experience; that is what excites me the most about my job!What I also love about my job is the opportunity to work with diverse range of departments, so every new project has potential to allow engagement with new department new learnings and new challenges!Working in STEM industry can be diverse, interesting and stimulating at the same time!My academics have played an important role in how I persevere, adapt and manoeuvre through deep learning curves, vast amount of information I mine, wide range of stakeholders I manage for range of categories of spend under my remit. I have worked on projects in engineering, human resources, infrastructural facilities, social care, marketing to name a few.Other than my work I enjoy traveling, learning languages and understanding new cultures.My family is the centre of my universe, my husband and I are blessed with 3 girls (includes a twin set!). Our girls motivate us to strive for the best in life and a better world!

Heledd Medi Walters

Off track maintenance engineer

Rwy'n gweithio o fewn y sefydliad cynnal a chadw ar gyfer yr adran wrth trac. I fi wedi bod yn gweithio i Network Rail am 5 mlynedd. Dechreuais i fel myfyriwr a wedyn gweithiais i fel peiriannydd gwrthgloddiau am 4 mlynedd.

Yn fy rol presennol rwy'n gyfrifol am asedau gan gynnwys:

Llystyfiant- Rheoli coed a ceisio eu rheoli mewn ffordd lle nad yw llystyfiant yn effeithio ar trenau neu'r trac. Yn ogystal mae rheoli llystyfiant yn bwysig i sicrhau fod lle diogel i gweithwyr cerddeg tra bod nhw yn gweithio ar y trac
Systemau Draeno- Rheoli systemau draeno er mwyn sicrhau fod digwyddiadau o llifogydd yn cael eu osgoi a bod trenau yn medru cadw symud mewn tywydd gwael
Croesfannau- ardaloedd lle mae'r cyhoedd yn medru croesu'r trac
Pwyntiau mynediad- lle mae gweithwyr trac yn cael mynediad i'r trac
Ffiniau – Rydym yn edrych ar ol ffensys a ffiniau er mwyn sicrhau bod neb oni bai am gweithwyr y rheilffordd yn medru cael mynediad i'r trac

Mae gweithio fel peiriannydd cynnal a chadw yn swydd dynamig a chyffroes iawn gan bod rhaid delio gyda sefyllfaeodd gwahanol yn ddyddiol. Rwy'n wrth fy modd yn gweithio gyda tim mawr sy'n gweithio gyda'n gilydd o hyd. Mae'r swydd yn boddhaus gan fy mod yn gallu cael effaith cadarnhaol ar teithwyr sy'n defnyddio'r rheilffordd.

Yn bersonnol rwy'n berson cymdeithasol iawn a hefyd rwy'n mwynhau ymarfer corff gan cynnwys mynd ir gampfa a rhedeg.