Register Now
If you are a school or college the Learn Live channel is FREE to use. This also applies to parents and students who can access the channel from home. Join here
I have registered for the live stream
I need to register for the live stream
Register Now
YES, IT'S FREE
Network Rail, Ipswich Primary School Broadcast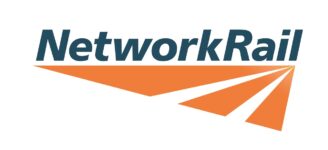 Network Rail, Ipswich Primary School Broadcast
Many of us might not be using trains as much as we would like at the moment because of Covid 19. And when we do, we are sticking to guidelines.
But as we grow up, Network Rail hopes you'll think about using trains to travel to school, see friends, even travel the world. Rail is the safest form of transport in Britain. If you follow a few simple rules then you can be safe.
This broadcast will inspire young people to travel safely by train by giving some vital safety tips for stations and level crossings. However, there is one place on the railway where you can never be safe: the railway tracks.
In Ipswich recently, we have seen too many instances of young people going onto the railway tracks.
This broadcast will help young people to understand the dangers around the tracks and know how to keep themselves safe when they are around the railway. Claire from the East Suffolk Lines Community Rail partnership will talk about some of the great places you can travel by train in Suffolk.
After the broadcast young people will have the opportunity to do an activity in the classroom.
Activity
Spend two or three minutes talking to the person next to you about places you have travelled in Suffolk. Tell each other where you have already travelled. If you can, talk about where you have travelled by train.
If you are inspired, please draw a memory of a train journey you have taken in Suffolk or some of the places you have visited. You can show us how to travel by train safely and how fun it can be.
You can send your artwork to the East Suffolk Lines Community Rail Partnership. Email Claire a photo of your artwork to claire@eastsuffolklines.co.uk. Please make sure your photo is well lit and that your picture takes up all the space on the photograph.
Additional Resources
Links to Greater Anglia Travel Safety re. Covid 19

You can find videos and resources for primary school children on your local Network Rail community safety webpage

Find activities, animations and other resources about the dangers of trespass on the Fun Kids website 

Young children can learn about rail safety by reading our much-loved story, 'Stay Safe with Thomas'. You can download and watch celebrity dad Joe Swash read the book here 

Level crossing safety activity sheet