Register Now
Welcome to Network Rail, Ready 4 Rail! Please leave your questions in the LIVE Chat box.
Day 1, Monday 2nd November
Day 2, Tuesday 3rd November
Day 3, Wednesday 4th November
Day 4, Thursday 5th November
Network Rail, Ready 4 Rail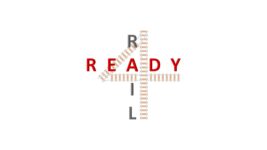 Network Rail, Ready 4 Rail
(Available On Demand)
The Ready 4 Rail programme is an exciting virtual work experience programme that will give you an insight into the railway sector and some of the companies and job roles that make the railway run on a daily basis.
You will also gain some valuable insight into higher education study including university and apprenticeships and you will see that these opportunities are accessible to everyone.
Our recruitment colleagues will lead you through the process of writing your own CV and will share hints and tips that will help you during interviews too.
Finally, you will take part in a team activity to develop a solution to a creative challenge and will present your ideas to a judging panel to compete your Industrial Cadet Silver Award.
At the end of the programme you will have developed your awareness about what employers value and how a broad range of transferable skills are the key to a rewarding, dynamic and exciting career.
We will be there to answer your questions and to provide support throughout, so take the opportunity to do your research and ask us the questions that are on your mind. Our goal is that you will be well informed, prepared and able to make the academic and career choices that are right for you.
Most importantly, keep an open mind and remember, you only get out what you put in!